News

13-Feb-2021
CCSC Renewable Co-op panel
Wascana Solar Co-op will be attending the CCSC Renwable Co-op Panel on Wednesday, February 24th as a panelist.
Panel Information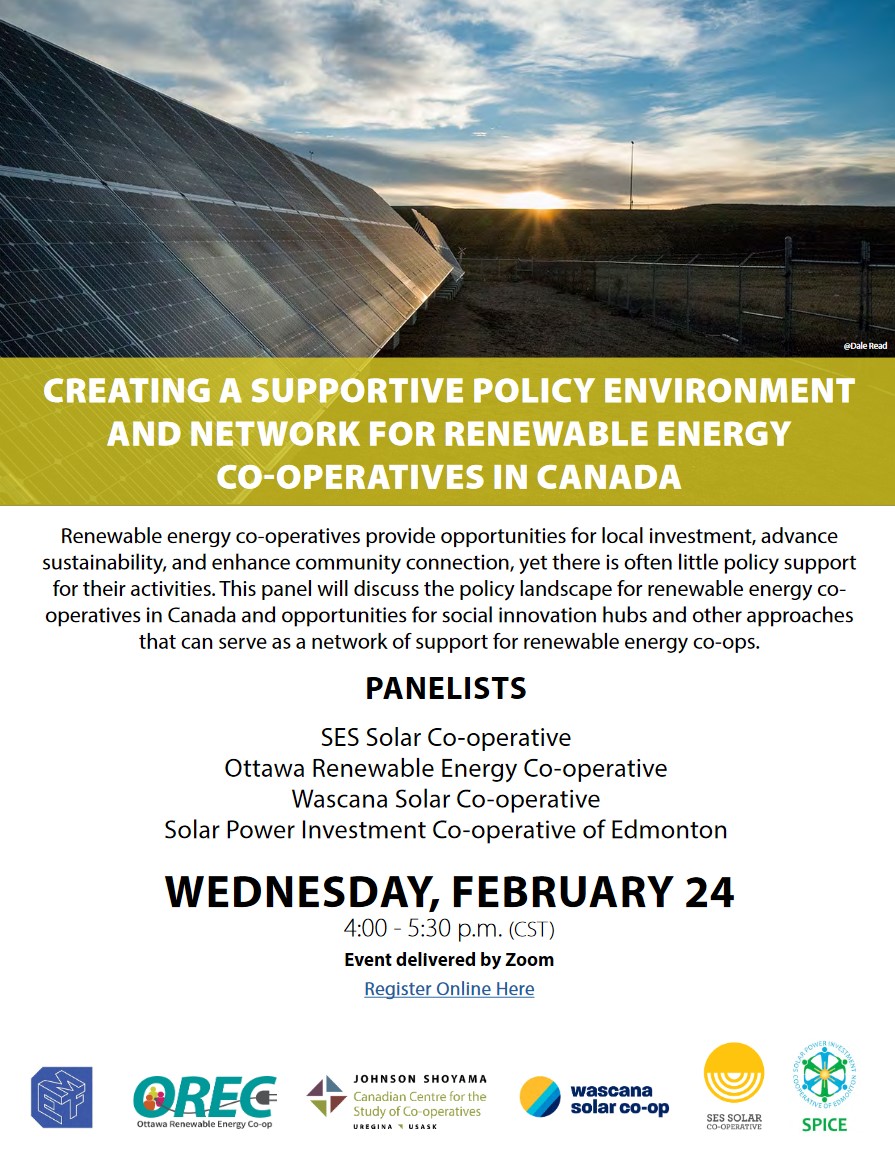 CREATING A SUPPORTIVE POLICY ENVIRONMENT AND NETWORK FOR RENEWABLE ENERGY CO-OPERATIVES IN CANADA
Renewable energy co-operatives provide opportunities for local investment, advance sustainability, and enhance community connection, yet there is often little policy support for their activities. This panel will discuss the policy landscape for renewable energy co-operatives in Canada and opportunities for social innovation hubs and other approaches that can serve as a network of support for renewable energy co-ops.
PANELISTS
SES Solar Co-operative
Ottawa Renewable Energy Co-operative
Wascana Solar Co-operative
Solar Power Investment Co-operative of Edmonton
WEDNESDAY, FEBRUARY 24
4:00 - 5:30 p.m. (CST )
Event delivered by Zoom
learn more
---